CJ Rokin won "Shandong High Quality Brand 2020"
Author:Administrator @2021/01/14 14:34:19
Recently, CJ Rokin Logistics Supply Chain Co., Ltd. was rated as "Shandong High Quality Brand 2020" by virtue of its service advantages in cold chain and warehousing & transportation in the High Quality Brand Evaluation of Shandong Province 2020, which is organized by Shandong Quality Evaluation Association.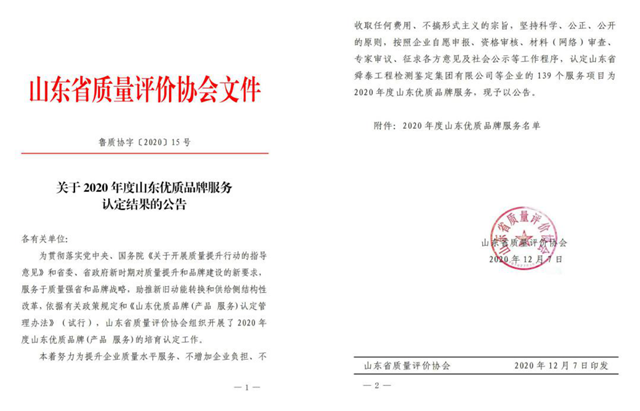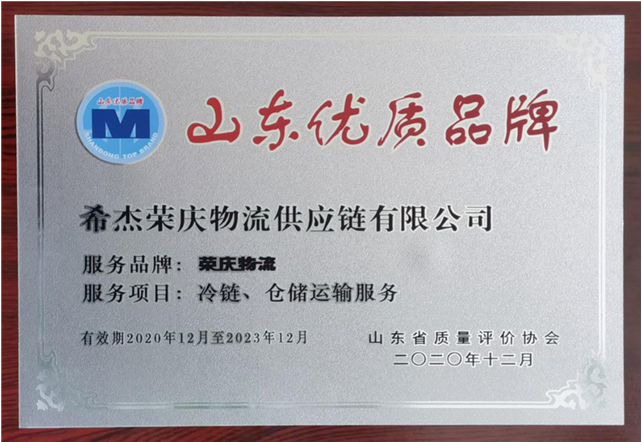 In order to promote the improvement of product quality and service quality, implementing the strategy of strengthening the province with high quality and brand, and boosting the supply side structural reform, Shandong Quality Evaluation Association organized and carried out the evaluation under the guidance of The Guiding Opinions on Carrying Out Quality Improvement Actions issued by the Central Committee of CPC & the State Council of PRC and the relevant spirit of the implementation plan of the provincial committee of CPC and the provincial government.
According to the principle of "scientific, open, fair and just", the selected brands are generated through qualification verification, material (online) review, expert review and soliciting opinions from all around.