Lian Chengmin, former Standing Committee members of Provincial People's Congress, visits Rokin Logistics for discussion and exchange.
Lian Chengmin, former Standing Committee member of the Provincial People's Congress, led a delegation to visit Rokin Logistics' Shanghai headquarters on Jul.13, 2023. Zhang Yuqing, Chairman and CEO of Rokin Logistics, warmly received the delegation, fostering a friendly exchange.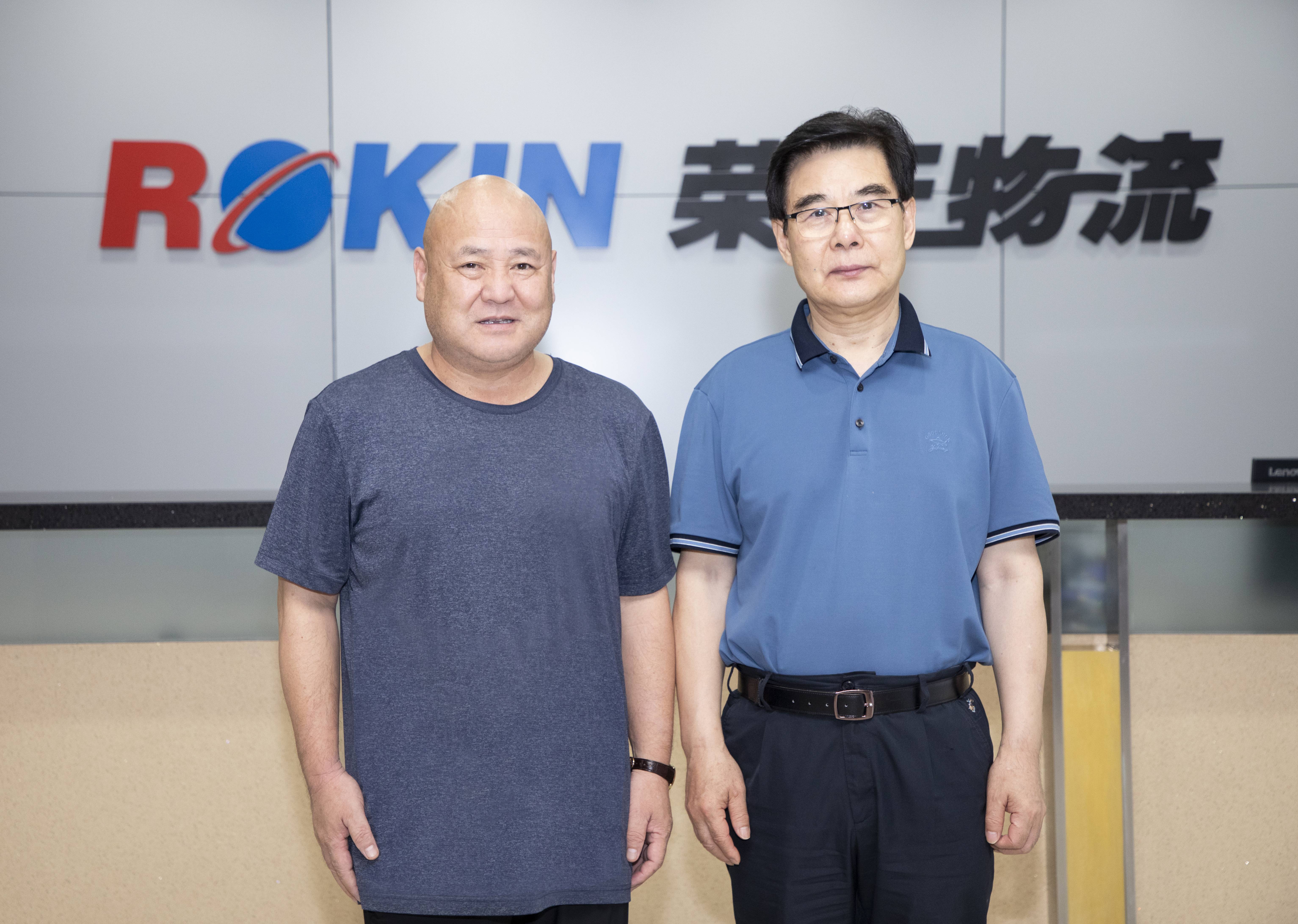 During the meeting, Lian Chengmin gained insights into Rokin Logistics' recent business development, its strides in digital infrastructure, and the ethos driving its workforce. He underscored Rokin Logistics' status as a leading enterprise in China's contract logistics and cold chain logistics sectors, emphasizing its pivotal role in the economic and social progress of the nation. Lian Chengmin urged the Rokin team, led by Zhang Yuqing, to perpetuate the Yimeng spirit of "pioneering, hard work, selfless dedication." He encouraged the company to uphold sound, data-driven decision-making, maintain stable management practices, concentrate on enhancing independent innovation capabilities, and fortify core competitiveness, all in a concerted effort to further contribute to society.
Zhang Yuqing acknowledged that Rokin Logistics' progress is intrinsically tied to a supportive and nurturing business environment, expressing gratitude to leaders at all government levels for their unwavering support and attention. In the face of the challenging economic landscape, he stressed that enterprises must remain adaptive and forward-thinking. Zhang Yuqing pledged that Rokin Logistics would redouble its commitment to upholding its hard-earned achievements and accolades, conducting business with integrity, actively discharging corporate social responsibilities, pursuing international opportunities, and remaining deeply connected to its roots. He affirmed the company's resolve to play an active role in advancing the economic development and agricultural transformation of its hometown.