Rokin Logistics Partners with Windrose Technology and Decathlon for Collaborative Testing of Zero-Emission Heavy-Duty Trucks
Windrose Technology, a prominent player in the new energy heavy truck sector, forged a strategic alliance with Decathlon China, a globally renowned integrated sports group on Jul. 25, 2023. Together, they joined forces with China's leading smart logistics provider, Rokin Logistics, to embark on a joint testing initiative for Windrose Technology's zero-emission heavy-duty trucks. Previously Rokin Logistics has already made a strategic investment in Windrose as well as placed an order for up to 200 trucks, with delivery starting in 2024.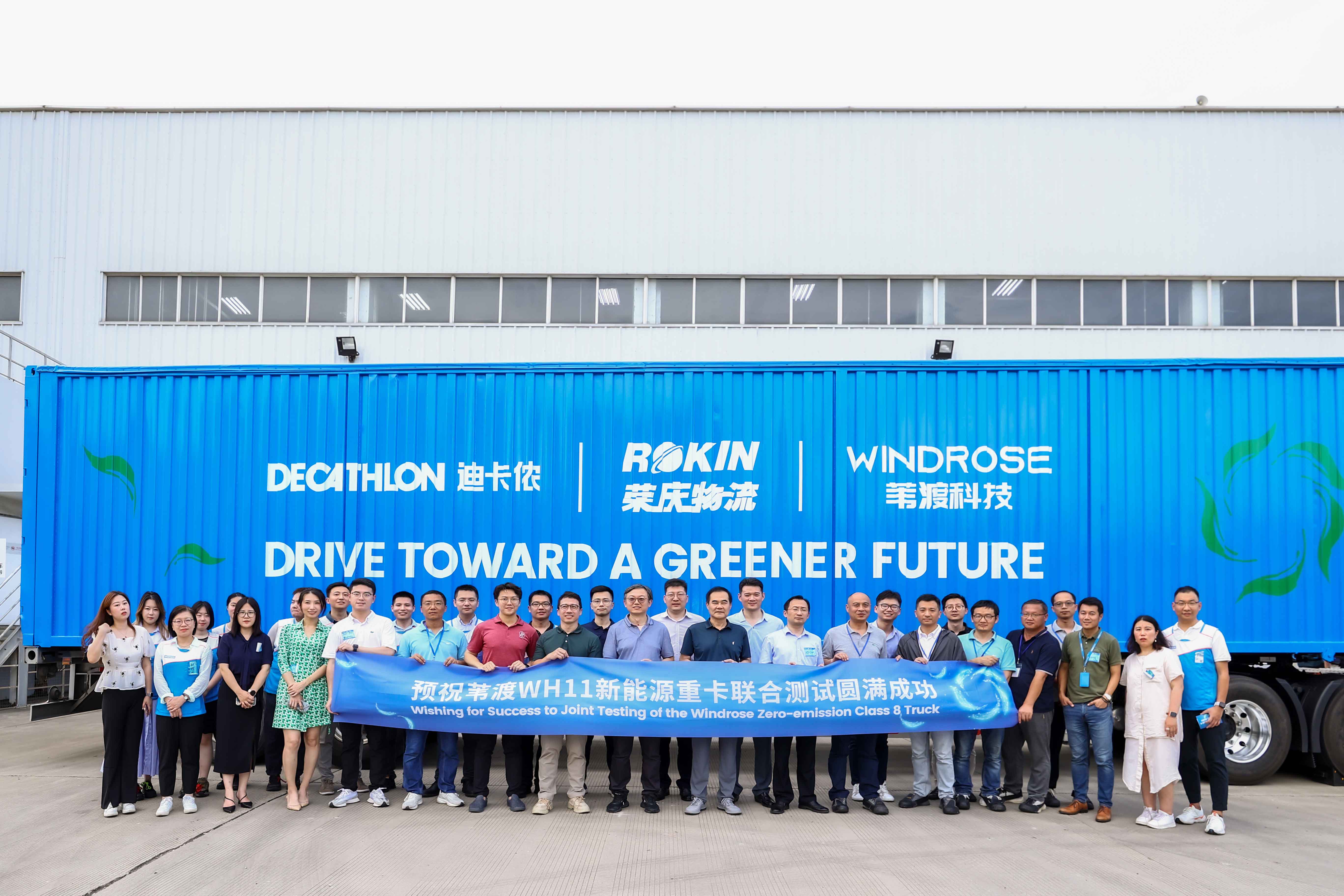 Decathlon has set an ambitious carbon reduction target, aiming to slash the Group's worldwide carbon emissions in absolute terms (including Scope 1, Scope 2, and Scope 3) by 20% by 2026, using 2021 as the baseline year. This commitment remains contingent on sustained business growth, which naturally entails increased logistics-related carbon emissions. Consequently, Windrose Technology, Rokin Logistics, and Decathlon are collaborating to explore the utilization of new energy heavy trucks as part of Decathlon China's low-carbon logistics strategy.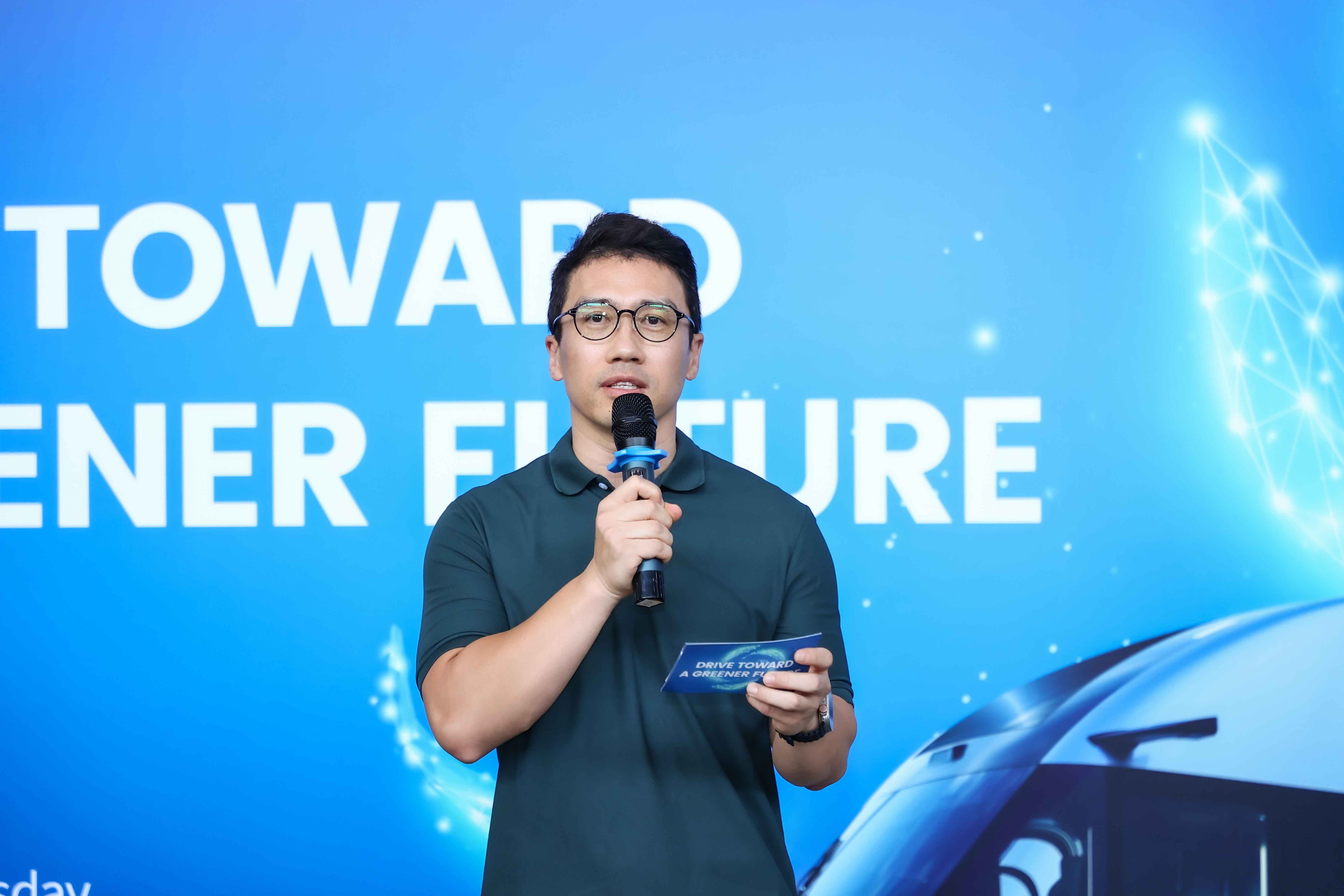 Wang Feng, Vice President of Decathlon China, articulated the company's stance: "Decathlon's absolute carbon emission reduction target represents our newly announced commitment to combat climate change. This underscores the importance of both value chain decarbonization and business expansion. Decathlon's green logistics system embodies our dedication to low-carbon delivery of every product for sports enthusiasts and serves as a pivotal strategy to explore the transformation of low-carbon business models. Our partnership with Windrose Technology and Rokin Logistics, esteemed leaders in the industrial chain, signifies a pivotal step in empowering Decathlon's low-carbon logistics system through innovative solutions."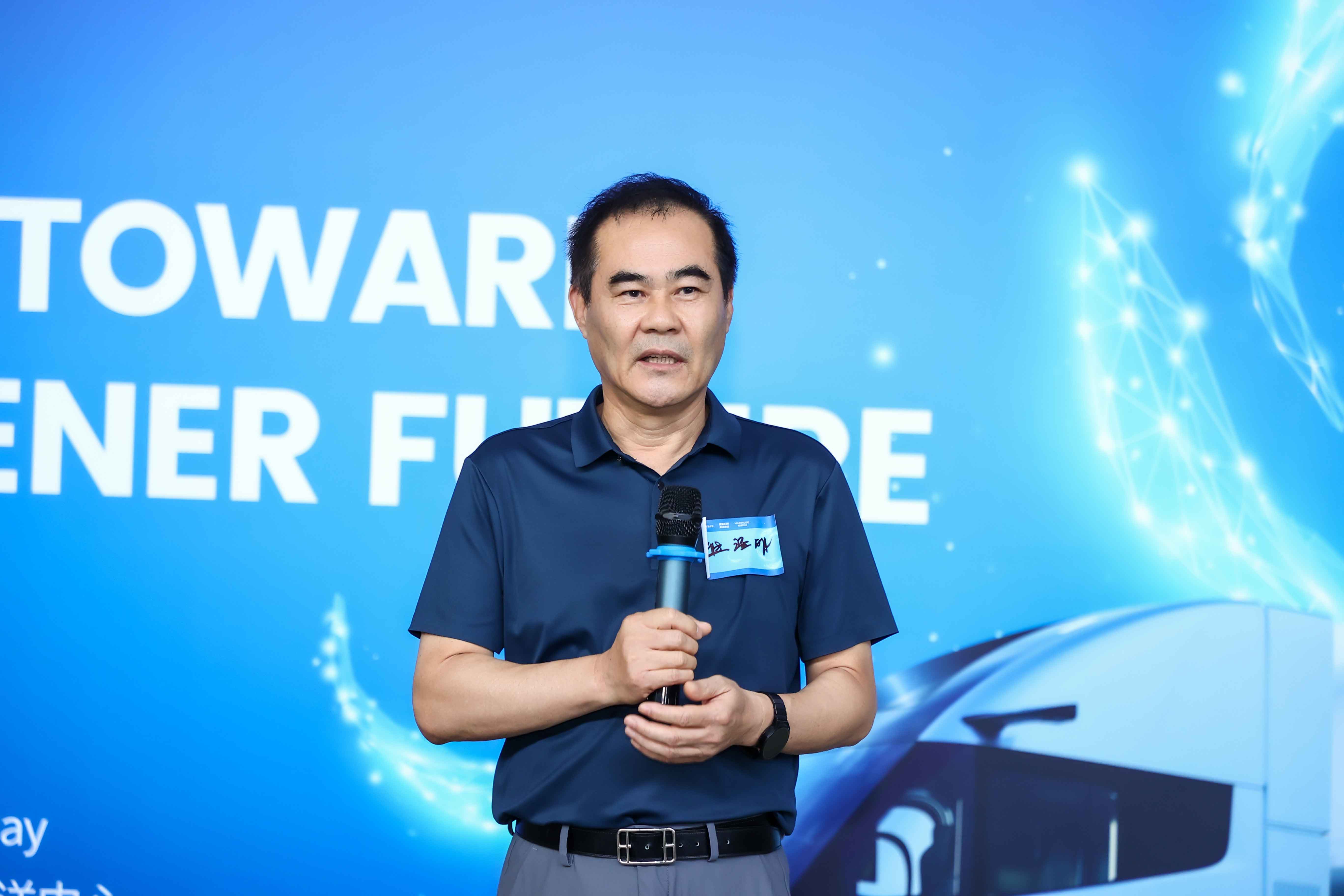 Xiong Xingming, Director and CEO of Rokin Logistics, added, "Rokin Logistics boasts a fleet of over 1,500 self-owned transport vehicles and has the capability to integrate more than 60,000 external vehicle resources. We are steadfast in our commitment to lead the green logistics industry through technological advancements. To realize Rokin's goal of achieving a 50% reduction in carbon emissions by 2030, we remain optimistic about Windrose Technology and eagerly anticipate the widespread adoption of Windrose's new energy heavy trucks."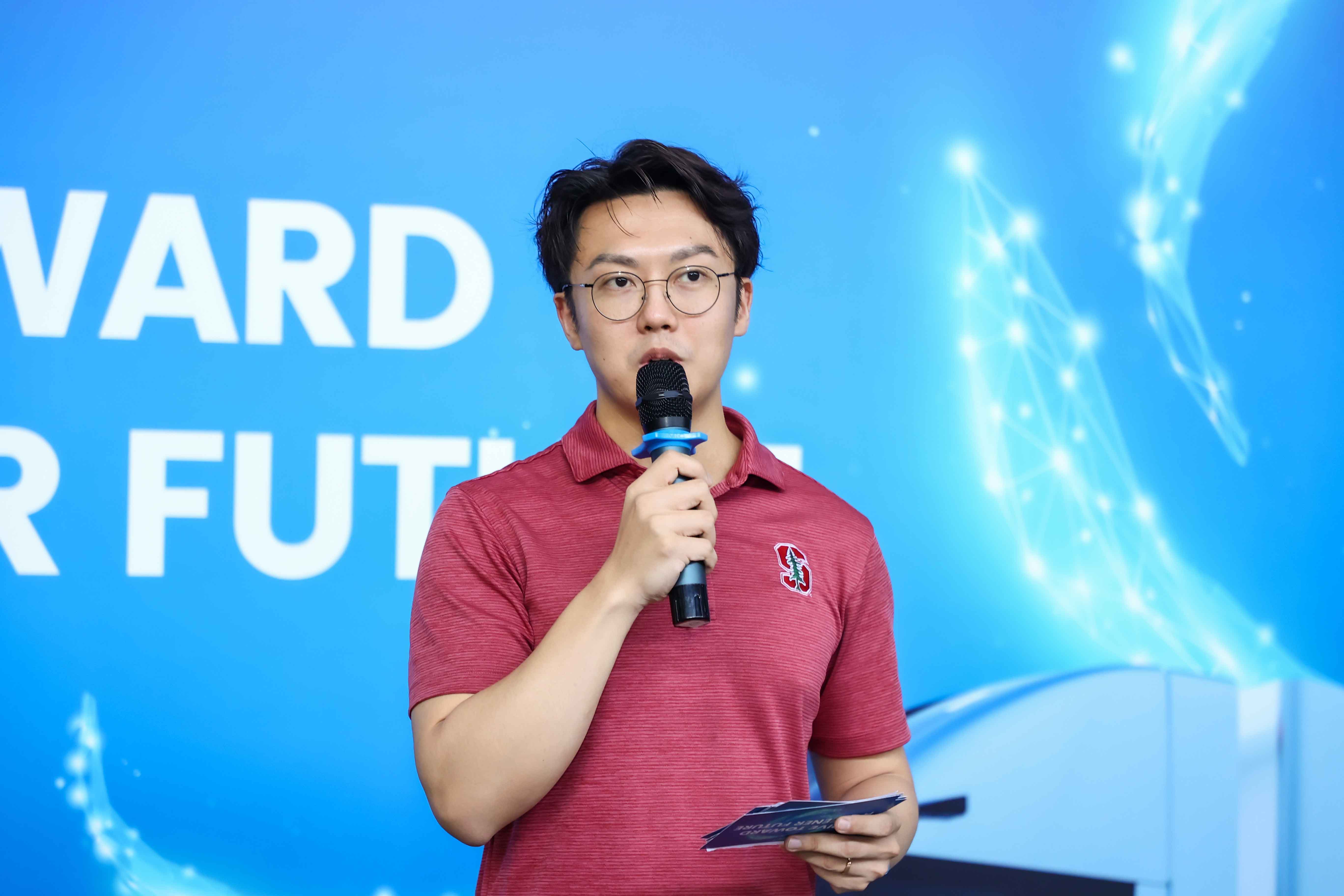 Han Wen, co-founder, chairman, and CEO of Windrose Technology, emphasized, "New energy heavy trucks not only assist brands and logistics operators in achieving carbon reduction targets but also deliver substantial economic benefits to the logistics and transportation sector. We take great pride in collaborating with industry leaders, including Decathlon, to infuse fresh momentum into the global transition towards zero-emission transportation solutions."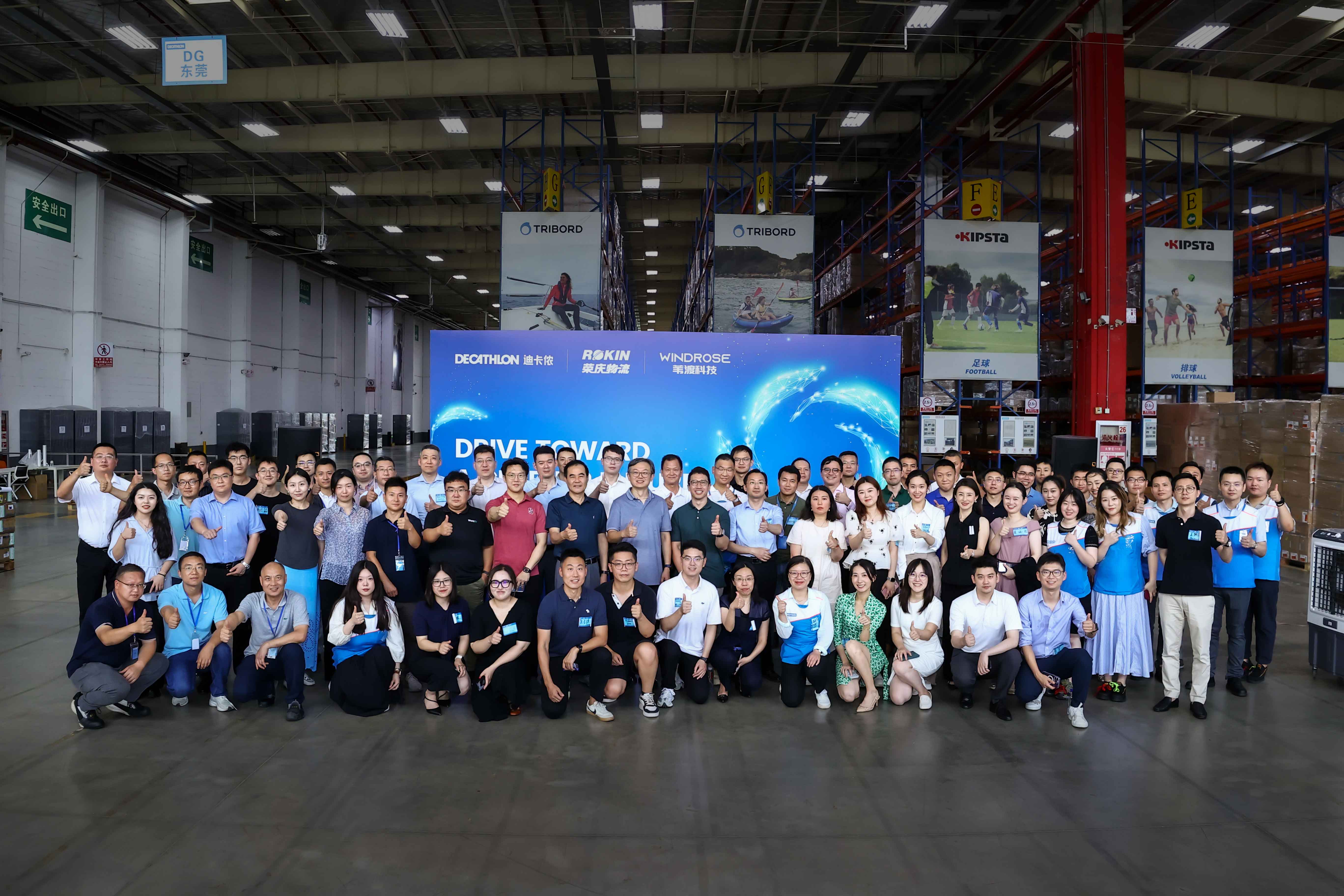 Windrose Technology stands as China's premier provider of comprehensive solutions for new energy autonomous driving heavy trucks, dedicated to crafting intelligent new energy heavy trucks with superior cost-effectiveness compared to traditional fuel vehicles. This holds profound social significance within the current landscape of carbon-neutral logistics and transportation. In the future, the three parties plan to expand the zero-emission smart heavy truck fleet progressively, further propelling the global implementation of zero-emission transportation solutions. In June of this year, Windrose Technology announced a successful Series A funding round, securing hundreds of millions of yuan. The round was led by Fangyuan Capital and Yunqi Capital, with participation from Hefei Innovation Investment, and saw continued investment from existing stakeholders, including Rokin Logistics and Jinsha River Venture Capital. Remarkably, Windrose Technology has accomplished three rounds of financing in just ten months.